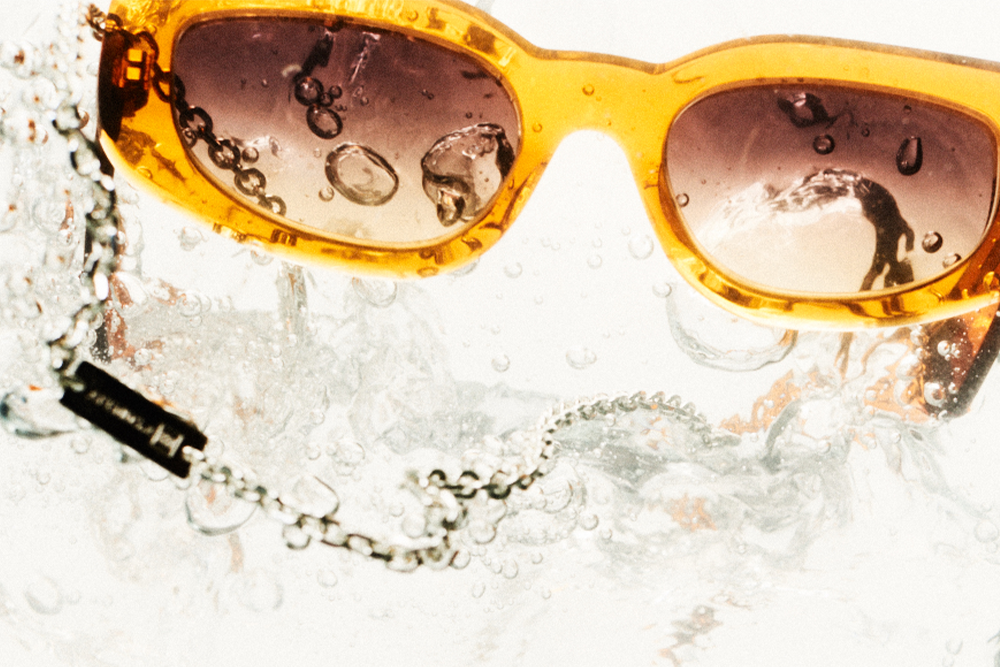 AFENDS X F+H STUDIOS
While we were busy exploring the realm of eyewear, we joined forces with bespoke jewellery label F+H Studios to bring you a trio of custom-made sunglass chains for our premium shades.
This collaboration sees the fusing of two like-minded Byron-based brands with a passion for sustainability and an apt for doing things differently. Founder and Director Sharona Haris started the label in 2014 in an oversaturated market of boho and fine jewellery that lacked a much-needed edge. Representing a balance between femme and homme, F+H balances glamour with a modern, minimal aesthetic and androgynous appeal inspired by music subcultures ranging from 80's glamour to 90's grunge.
Afends x F+H sunglass chain 
F+H work with craftsmen audited by the Global Responsible Jewellery council to ensure materials, supply chains and methods used to create their jewellery are ethically focused with safe and fair work environments while still maintaining their luxury jewellery quality. These sunglass chains offer a brass base metal material with high micron, ethically sourced 18k gold, oxidised silver, or sterling silver plating certified by LBMA Responsible Gold to meet international ethics standards. The chain offers a 600mm length adorned with a T-bar on either end to slot easily into our Super Haze, Sundae Driver & Sherbert sunglasses. 
CREDITS