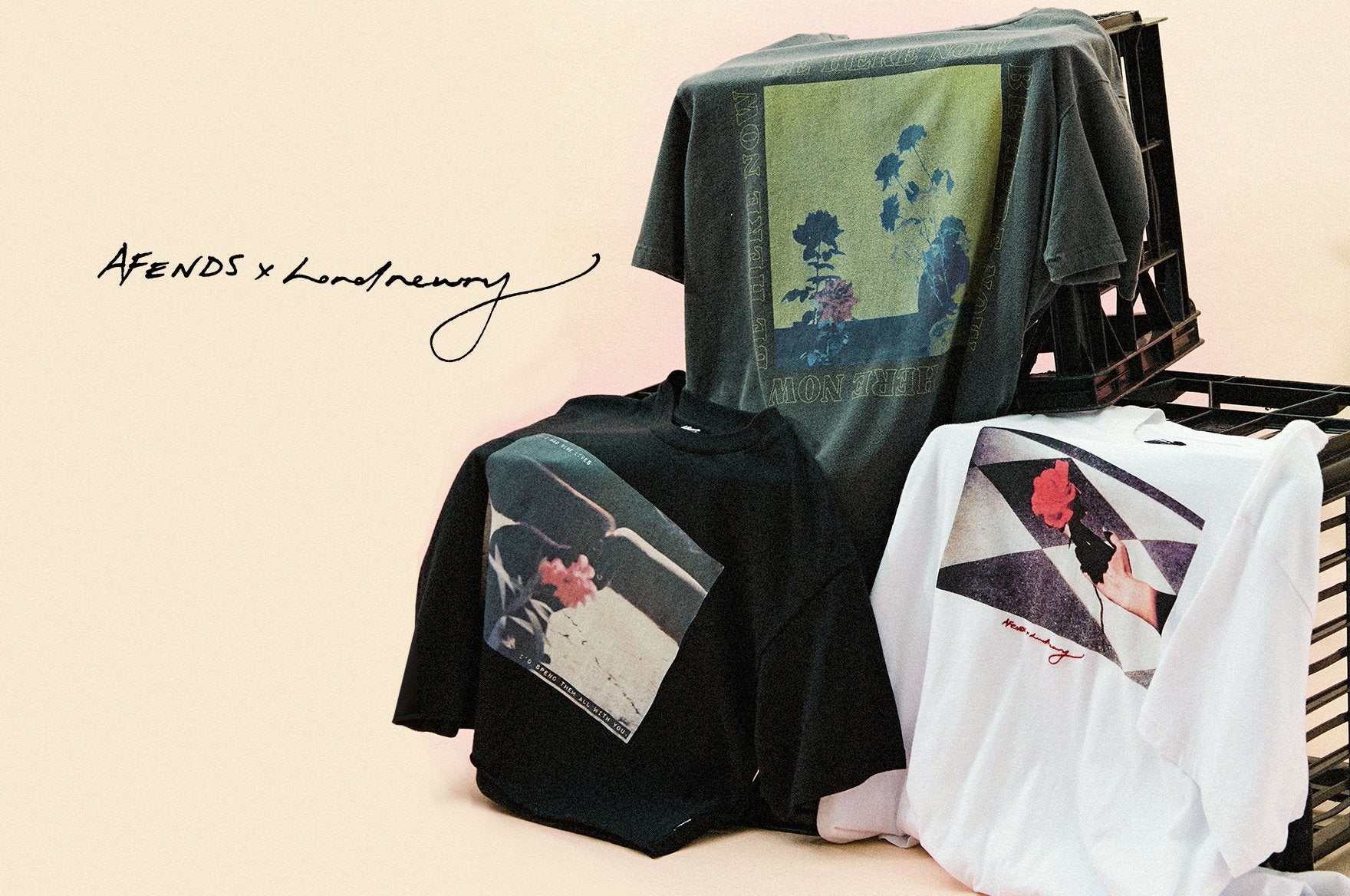 Afends x Lord Newry.
Introducing our latest artist series with photographer and botanist, Lord Newry. A trilogy of graphics that celebrates her bold vision in revealing the synergy between the delicate details of the feminine form and that of inflorescence. Afends x Lord Newry explores the symbiotic relationship between femininity and the glory of a naked flower through a three-part graphic capsule collection captured on film and captioned by us.
Lord Newry will spend a lifetime exploring Botanical anatomy, Phytomorphology and enveloping the one- sided symbiotic relationship with the human. A background in Horticulture and Botany led Newry into Floral Art, giving ample opportunity to learn, defend and hypothesise with the Plantae Kingdom; often amused at the absorption and thievery of humans, Lord Newry finds infuriation and entertainment in the inability of a human to interact with a plant without the benefit or acknowledgement of self. Documentation and study will continue until death, continuously mesmerised by the world of plants, their baffling wonderment of adaptation, survival, morphology and deception and hilariously fabulous people simply adapting, surviving and deceiving our own selves.
Scroll on to explore the Afends x Lord Newry Range.