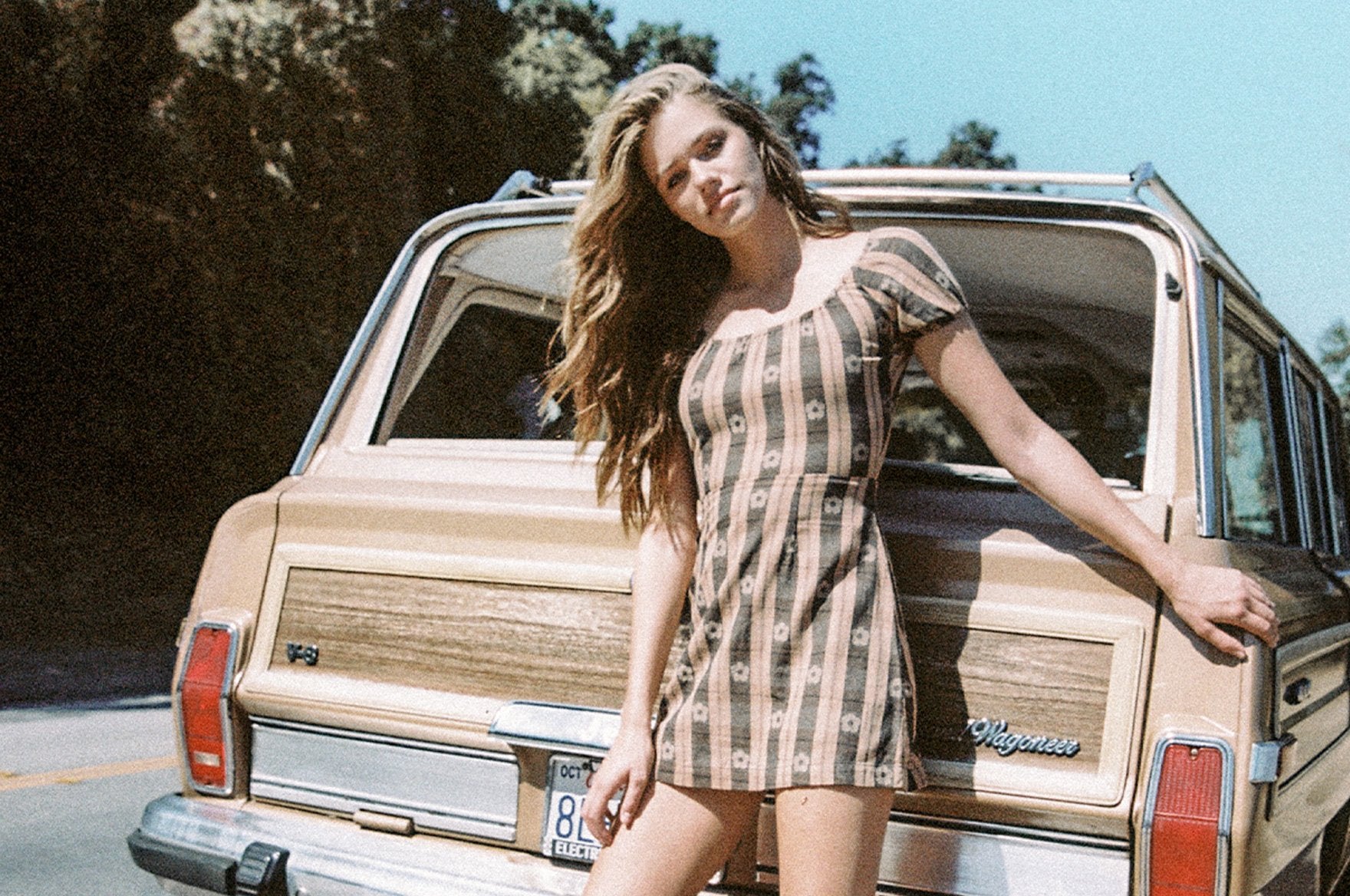 Beyond The Chaos.
High up in the hills of Hollywood, longtime friend of Afends and Byron-based photographer, Tess Leopold, worked her magic capturing L.A based head-turner, Isa Andreeva, clad in our beloved Poppy Check capsule and handpicked favourites from our latest collection.
Taking us up to the heights of Los Angeles, looking over the City of Angels, you can't help but feel pleasantly unattached from the chaos of society way up here behind the signs and the pavement palms. Shot with the creative combination of videographer Cal Travis Oaks and of course Leopold, the end result was stripped back and lawless: the exposing of a more bona fide Hollywood.
Via the burnt and broken highways, we hit the dirt tracks in a Wagoneer Jeep with Cali chick Isa Andreeva. Sporting the Poppy Check capsule, a fusion which softens the aspect of punk and toughens up the retro to create a range that speaks its own language. A ruling story, the jacquard design combines plaid and our mod floral motif in both a lightweight cotton-rayon blend and a heavier twill fabrication. Paired with some worn-out docs, this is a day to night-night to day kind of capsule.
Back down in La La Land, we couldn't help but play matchmaker with our checkered wardrobe and monochrome classics. On the graphics side of things, we featured our No Worries slogan tee to spread the sentiment. A retro o-ring polo tee complimented our much loved Marsha flares, now updated in a classic blue denim and black peached twill. Matches were made, timeless duos were born and our latest range came to life in the Hollywood Hills
Photographer: Tess Leopold 
@tessleopold_
Video: Cal Travis
@caltravisoaks
Words: India Baker