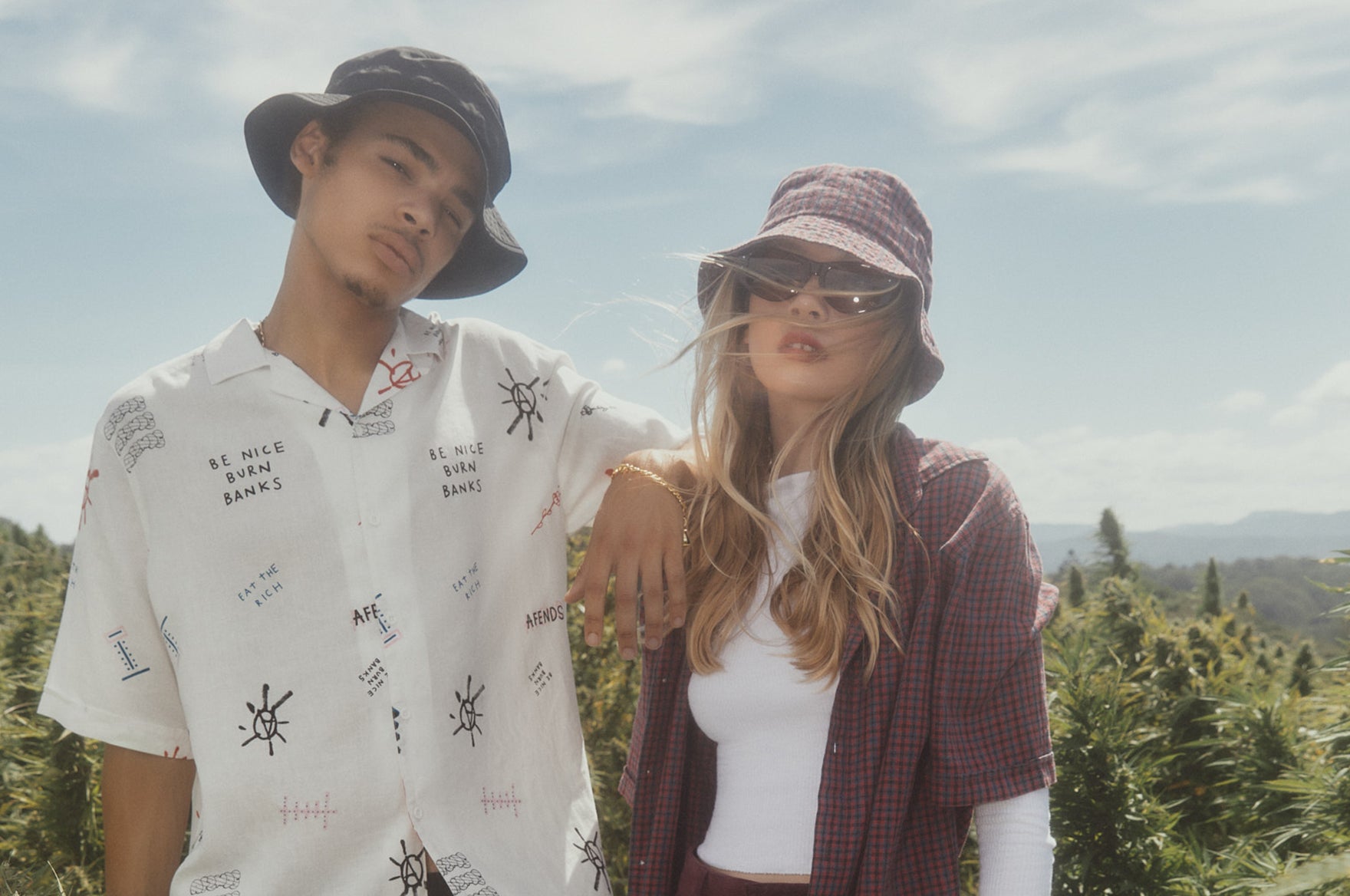 BE NICE, BURN BANKS
The latest artist series featured in Create Not Destroy [VOL 5] sees a playful take on capitalism in collaboration with Beni Single.

Currently residing in Mexico, Beni uses his distinctive artistic style to portray heavy messaging in a childlike way. He takes a lighthearted dig at capitalism in our latest capsule collection, Be Nice, Burn Banks, through multiple creative mediums and vibrant pops of colour. We recently chatted with Beni to pick his creative brain about the inspiration behind the collection, why sustainable fashion is important to him, and what life residing in Mexico looks like.
We hear you're currently residing in Mexico - what does a day in your life look like at the moment?
Depending on the day and the amount of work etc but…Generally, wake up walk to the park get a coffee do some exercise get breakfast come back to my studio, paint and work, go get tacos, more work, go to the skatepark then dinner and drinks generally at my girlfriend's bar Canopia in Condesa
Can you talk us through the powerful messaging behind your collection, Be Nice, Burn Banks?
I guess it's a play on capitalism, be nice, burn banks…. Give to the people
What inspires your artwork?
Everything especially here, just the day to day ambience and energy of the city.
What mediums did you use for the artwork in the collection?
Posca pens, spray paint and acrylic then digitized on my computer
Why is sustainable fashion important to you?
We only have one world and if we don't accept sustainability in every way possible then that's going to be over way before we're prepared.