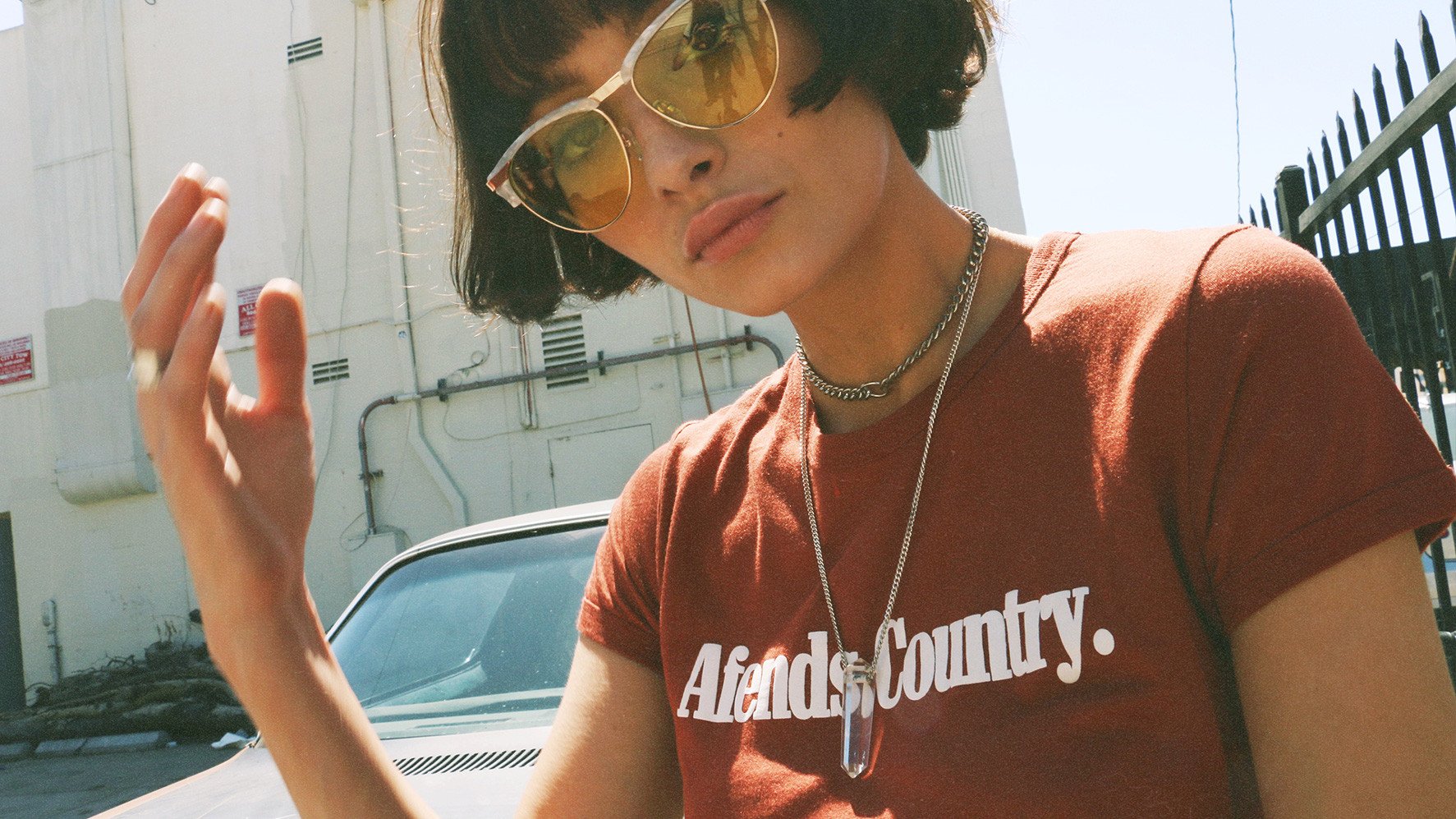 Interview with Taylor Lashae
You might recognise Taylor Lashae for her signature bob and baben, effortless style.It seems no one, including us, can get enough of her natural, feminine yet bad-ass appeal.The doll-faced stunner has been a muse of ours for a while now. We caught up with the model, actress, and dream girl to talk about her funniest moment, music tastes and more...
What would your autobiography be called?
"Tale of Lashae" Hint: Say it two times fast.
Would you let us play your 'recently played' list on Spotify to our Afends HQ speakers? 
If you could enjoy the randomness of it all...
♥
…And what could we expect to hear?
Kendrick, Mac Demarco, James Blake, King Krule, A$AP Rocky, The Strokes, and many many more.
What can't you live without? 
Music in my ears and sight in my eyes.
What's the funniest thing to ever happen to you?
Where do I begin? So many funny moments I think of when asked this... I would probably have to be this one Saturday last Summer my friend Jenny and I took a boat out on Marina Del Rey...Later we both had a minor panic attack about not being able to operate the boat after the engine went idle. She says "What if we got stranded out here.. I'm totally freaking out."
My response... "I'm in the same boat, dude". (And the crowd goes wild)
Sweet or savoury?
I like sour and salty.

♥ 
Taylor Lashae
Shop the look: Brightly Long Sleeve Tee,  Luckies Slim Jeans.
Shop the look: Cheers Long Sleeve Tee, Benson Corduroy Jeans. 
Shop the look: Track Long Sleeve Tee, Zeppelins Corduroy Jeans.
Shop the look: Chimera Long Sleeve Tee, Luckies Slim Jeans.
Shop the look: Bubblegum Pull On Hood.
Shop the look: Hemp Long Sleeve Top, Dylan Cord Overalls.
Photography + Styling: Virgin Gold Cult.